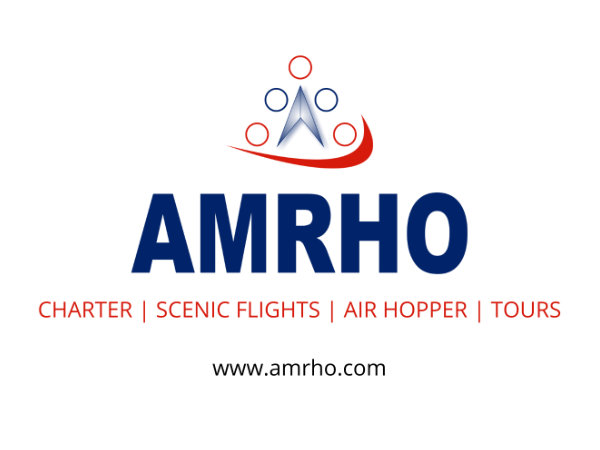 Contact info
T: (+27) 74 106 1972 or (+27) 68 252 1927
E: charters@amrho.com
W: https://www.amrho.com
BUSINESS info
Amrho is involved in: Incentives, MICE, Leisure, Sports, Golf Days/Safaris,Scenic Flights, General Tour Packaging, Aerial Photography and Special Missions. The Groups various divisions specialise in Airline, Air Safaris, Aviation Training & Tourism (AT&T) and Charter operations for VVIP, VIP, IP and Group Charter from 4 to 1000+ passengers.
Amrho is the home of the "Lay-Bye Holidays®" package concept.
Amrho is pleased to announce its new Amrho Air Hopper Travel solution. We have 7 adventurous Air Hopper scheduled from various airports around the country. Our Garden Route – Air Hopper will depart from the Cape Winelands Airport. Amrho has the following air fleet available: 1 x B737 VIP, 1 x King Air 200, 2 x Cessna Citation and 1 x Piper Chieftain.
Let Amrho be your preferred choice to travel within Southern Africa and beyond.